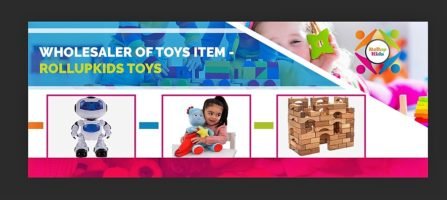 Dos and Don'ts: Gift & Toys for Children
Who doesn't know a child loves toys & Gift? No matter what age or gender, toys & Gift are often a child's best friend & attraction. Not only are they entertaining, but toys & Gift can also be stimulating to the child's developing brain, as well as serving an educational purpose.
There are so many types of toys & Gift and so many decisions to make while choosing a toy for your child or as a gift to a child you know. Well, you are in luck, because Rollup Kids has a lot of experience in this area. With our handy guide, you will find it easier and easier to choose toys or gift for children of any age.
More Gift Ideas
Here at Rollup Kids, we have a wide range of gifts which is guaranteed to suit all tastes and all budgets. All children have different personalities, and it's important to consider these personality differences while choosing a toy for a child. There are so many toys & Gifts to choose from, but that doesn't mean you can't go out of the box a little bit with your ideas. Specifically, for older children, you can get very creative with the kinds of gifts you can get them.
For example, an enjoyable toy which can also turn into a home decoration is the 3D puzzle. Another great idea to nourish children's love for music in a harmless and fun way is toy musical instruments. Which can be found in different sizes and levels of difficulty for each age group. Additionally, video games are not always a bad idea; for example, some X-box games are good for physical activity, like sports simulation games and dancing games. Especially with video games or mobile games, moderation and supervised usage is very important.
It's also important to not only look at toys as gifts. For some children, it can be more suitable to bring them gifts like sports gear, coloring books, kits for knitting, or kits for making accessories.
Another nice gift could be books, especially for children who are learning to read. Colorful and simple books can help nurture their reading skills while being very enjoyable.
No matter which toy or gift you choose to get, you can always be sure that our awesome team at Rollup Kids will be here to assist you in choosing the right gift and having it delivered right at your door in a reasonable delivery time and for a good price.
Dos: Gift & Toys
The first thing you must consider when choosing a toy for a child is the age and practical abilities of the child. Most toys & Gift have a range of suitable ages printed on the package.
Younger children particularly enjoy colorful stuffed animals. It's preferable to get small sizes with short fur to reduce the risk of bugs or stray fur. Younger children also enjoy toys & Gift with colorful and shiny shapes which they can play with freedom, like shooting hoops or a miniature bowling set! Nice gift idea for younger children is miniature playground sets like a small slide that can be set up in the garden easily or a small basketball toy that they can play indoors easily.
As for older children, the best toys & Gift to choose are those which are fun but also educational. The top choice for children older than 2 years is Legos and puzzles. Legos can be fun to assemble, and they also teach children about coordination and building shapes. As for puzzles, they improve children's cognitive abilities and are especially enjoyable if the puzzle picture is from the child's favorite movie or cartoon. For children who are just beginning to read, it's a great idea to get toys & Gift which have letters and words in them, to stimulate the child's reading skills.
Another fun idea for toys & Gift for children above 2 years is toys & Gift which require physical activities. Toys & Gift like football sets, basketball sets, trampolines, and remote-controlled cars are great choices for children that age and they involve a lot of exercises which will be healthy for a growing child.
If you're getting a gift for a friend's child or a relative's child, an important step to take before deciding what kind of toy to get is to ask the child's parents what toys & Gift he/she already has and what toys & Gift he/she would be interested in having.
Don'ts: Gift & Toys
The most important thing to be careful about while choosing a toy for younger children is safety. Make sure whatever toy you choose doesn't have sharp shapes which can be painful or small pieces which can be easily swallowed or misplaced, especially if the toy is intended for a younger child. Since the risk of swallowing pieces of toys & Gift is very serious, this should be a top consideration.
As for toys & Gift given to older children,
It can be observed that most parents find it easier to get a video game to keep the children silent and glued to the TV, but it's not very healthy on the long run, so it's better to avoid that. Toys & Gift that require physical activities are a great choice for this age group, however, it's important to make sure that children playing with these toys & Gift remain supervised, as there could be dangers of falling or tripping while playing.
Another important consideration that you should keep in mind is to avoid toys & Gift that require too much technical knowledge. For example, puzzles, in general, are good, but a 1500 pieces puzzle would not be suitable for a child to complete on their own. Children love instant gratification, so they will get bored with this kind of toys very easily, or they will require assistance from their parents, which can be time-consuming. It's also a good precaution to avoid getting young children anything related to clay or coloring since they can easily make a mess with these toys & Gift. Additionally, crayons or clay are not safe for consumption, so it's not suitable for young children because they might accidentally ingest some of the harmful materials.
corporate gifts suppliers Dubai
Executive corporate gifts Dubai
Gift items suppliers in Dubai
luxury corporate gifts Dubai
Rollup kids are known corporate gifts suppliers in UAE, gift items suppliers in Dubai and luxury corporate gifts Dubai, executive corporate gifts in Dubai and feel free to reach us for any requirement. Thanks for reading and we will appreciate your comment if any?